New Retail Store HoursWednesdays thru Saturdays: 10am - 5pm

See Store HoursShop us Online
Curbside Pick Up Available by Appointment

Free Standard Shipping on Orders over $75
Enter WebStore Coupon Code:APRIL2020Please note that due to COVID-19 restrictions, transit times may be delayed.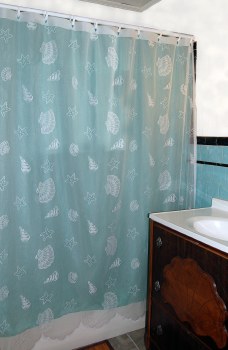 Seashells Lace Shower Curtain - White
$13.99
Shower Curtain - Liner Sold Separately
72" W x 72" L
100% Polyester
Seashells Lace features an assortment of shells and starfish scattered across delicately knit lace.
Compatible with Standard Shower Curtain Rings and Liners.